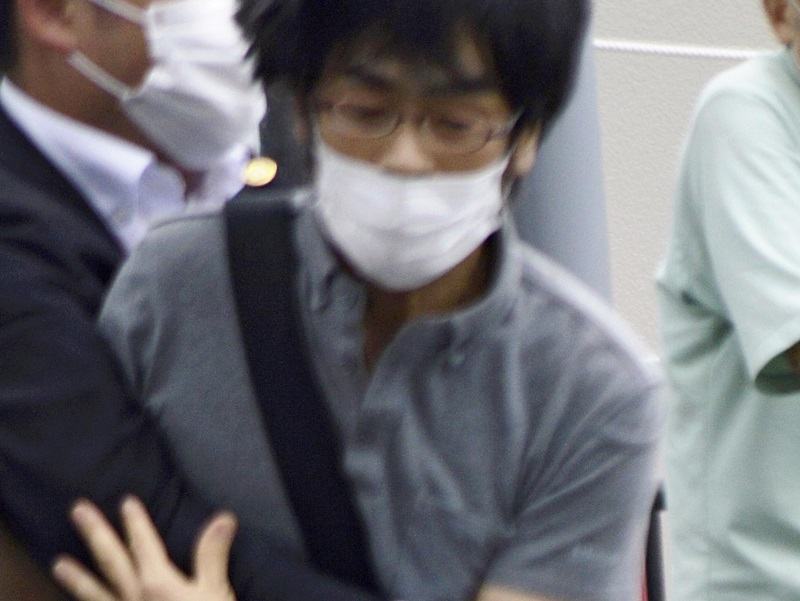 Yamagami "caused trouble" at work
July 11, 2022
TOKYO – The suspect in the fatal attack on former prime minister Shinzo Abe quit his job in May at a factory in Kyoto prefecture after repeatedly causing trouble, sources said.
Tetsuya Yamagami, a 41-year-old former Maritime Self-Defense Force member, was arrested on Friday for attempted murder for shooting Abe during a speech in the city of Nara. Police seized several weapons, including a homemade weapon, found in his apartment. Several residents said they heard suspicious metallic noises coming from his home.
"He caused trouble, but I never imagined he would cause such an incident," an official at the factory where Yamagami worked told reporters on Saturday.
According to the man's explanation, Yamagami worked at the factory as a temp from October 2020 until May 15 this year. He would drive there from town and work from 8 a.m. to 5 p.m., moving goods through a warehouse with a forklift.
Initially, Yamagami reportedly did his job well and was highly regarded.
Around spring 2021, however, he reportedly started responding to his elders when told to work as instructed, saying things like, "If you're going to talk like that, you should do it yourself. "
Yamagami also reportedly started arguing with truckers from other companies over how to transport goods. He rarely spoke with his colleagues and often had lunch alone in his car.
From March this year, he often took leave as well as unjustified absences.
In April he said he wanted to quit because he "didn't feel well" and then took his leave, before finally resigning on May 15. He reportedly said he hadn't decided what he would do next for the job.
He graduated from a prefectural high school, one of the top ranked schools in Nara Prefecture. Regarding his future, he wrote "I don't know" in his graduation photo album.
One of his former classmates said that Yamagami was a good-natured and kind-hearted person, and it was hard to believe that he really caused the attack.
After graduating from high school in 1999, Yamagami served in the Maritime Self-Defense Force from 2002 to 2005. It is believed that he received firearms training during this time.
More than 10 years ago, he lived with his mother, an older brother and a younger sister in a rented house in Nara City. According to one landlord, they sometimes failed to pay rent for months at a time. "They seemed to be struggling financially," the owner said. By then, Yamagami's father would have passed away.
At the time of the incident, Yamagami was living alone in an apartment in the city, about two miles from the scene of the attack, and had no interaction with neighbors.
Several nearby residents said about a month ago they started hearing the sounds of what sounded like a saw cutting something and the sound of metal coming from the suspect's bedroom.
A resident who had passed by him days before the incident said: 'He appeared to be deep in thought and blind to his surroundings. I felt he might be confused somehow.
On the day of the attack, Yamagami traveled by train from Kintetsu Railway Co. Shin-Omiya Station near his home to Yamato-Saidaiji Station near the crime scene. We think he boarded the train with a homemade weapon.