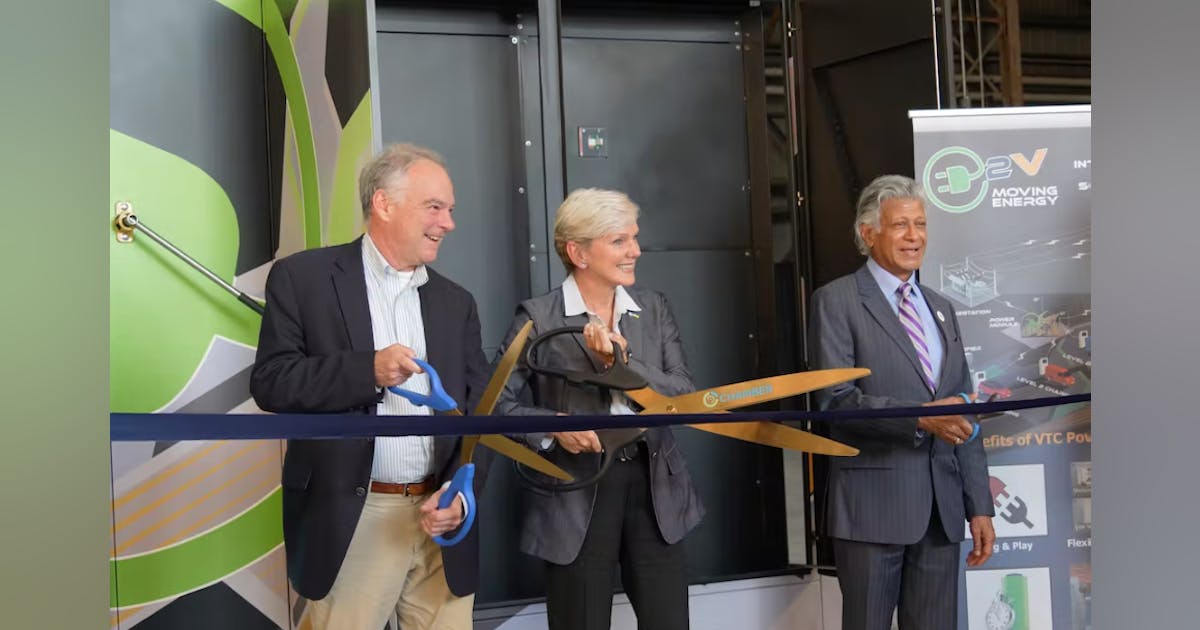 Virginia Transformer opens new electric vehicle charging production lines
Virginia Transformer hosted U.S. Secretary of Energy Jennifer Granholm and U.S. Senator Tim Kaine for the groundbreaking construction of two new production lines at the company's Troutville plant, which will support infrastructure construction American electric vehicle charging.
Virginia Transform Corp. (VTC), the Roanoke-based power transformer manufacturer, recently entered the electric vehicle (EV) charging market with the launch of its E2V integrated power module.
As part of the visit, Prabhat K. Jain, CEO/CTO of Granholm, Kaine and Virginia Transformer hosted a panel discussion on clean energy, the US electric grid and electric vehicle charging infrastructure.
"As the largest US manufacturer of power transformers in North America, Virginia Transformer has 50 years of experience designing and building innovative solutions for flexible deployment that support clean and renewable energy markets," said said Jain. "Our employees take great pride in our work rebuilding the US electrical grid and ensuring a reliable supply of electricity across the country. By 2030, an estimated 48 million electric vehicles will be in use in the United States, supported by 30 million charging stations. With the shortest lead time in the industry and the rapid deployment of EVs, the EV market is a natural fit for us to expand our technology leadership. Jain said.
"We are honored to have hosted Secretary Granholm and Senator Kaine, and recognize the important role that Virginia Transformer plays in our nation's energy infrastructure," he added.
Virginia Transformer, with the help of Secretary Granholm and Senator Kaine, broke ground on the construction of two new production lines in Troutville that will manufacture its Integrated Power Module (E2V). Troutville will serve as the hub for this production. The company expects to begin initial production this fall with plans to add approximately 30 jobs across all functions in Troutville.
E2V is an integrated power solution which is a standalone plug-and-play power supply module. E2V allows station operators to install the chargers on the E2V module which is connected to the power grid, enabling rapid deployment and reduced installation time.
Virginia Transformer's E2V solution was designed and developed at its global headquarters here in Roanoke. A team of Roanoke engineers, product development managers and quality control experts helped define and implement the first prototype and begin the launch.