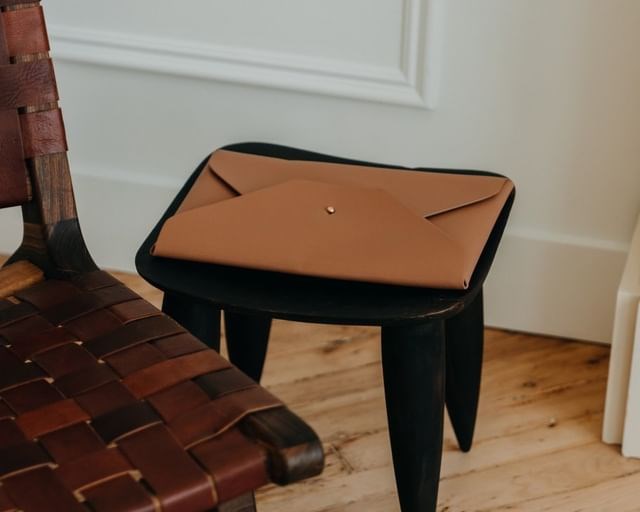 Vancouver clothing stores: Samara bag pop-up in June
There are only three weekends left to check it out.
Samara, the accessories brand behind The Soular Backpack, an initiative that provides children in East Africa with a backpack equipped with a solar panel, has been organizing a fashion pop-up since the beginning of May and wellness on the 16th west and continues through the end of June. This is not to be missed.
The Soular backpack charges a light while children walk to school every day so they can do their homework without using kerosene and part of Samara's profits go to support the initiative which also employs women in Kenya to create lasting change.
The brand in question, Samara, creates sleek, ultra-minimal vegan leather goods using water-based polyurethane (a greener version of PVC), microfiber and fruit leathers. Even seams are kept to a minimum with pleats and organic shapes held together with small touches of hardware. The designs are versatile and durably made to last a lifetime. Largely, they are designed as tote bags and in neutral colors for people to use on a daily basis.
Vancouverites can check out bags and accessories in person at the pop-up, which takes place Saturdays and Sundays from 11 a.m. to 5 p.m. But there will also be a wellness activation on June 11 and a farmer's market on June 18 to complete the philosophy. from Samara. Treats and drinks will also be on hand for people as they browse.
The pop-up was introduced in reaction to the pandemic as the team behind Samara found themselves without a human connection and longed for a way to interact with people. Previous pop-up weekends have included wellness elixirs, chai and coffees, sound baths and happy hours. Samara has also partnered with other brands to co-host shopping days such as Vancouver-based candle company Mala the Brand, London Bodywear and beauty brand Blume.
There are only six days left for people who want a unique shopping experience, so run, don't walk.


Vancouver Clothing Stores: Samara Fashion + Wellness Pop-up
When: Saturdays and Sundays from June 11 to 26 from 11 a.m. to 5 p.m.

Where: 689 West 16th Ave.

Cost: Free to attend