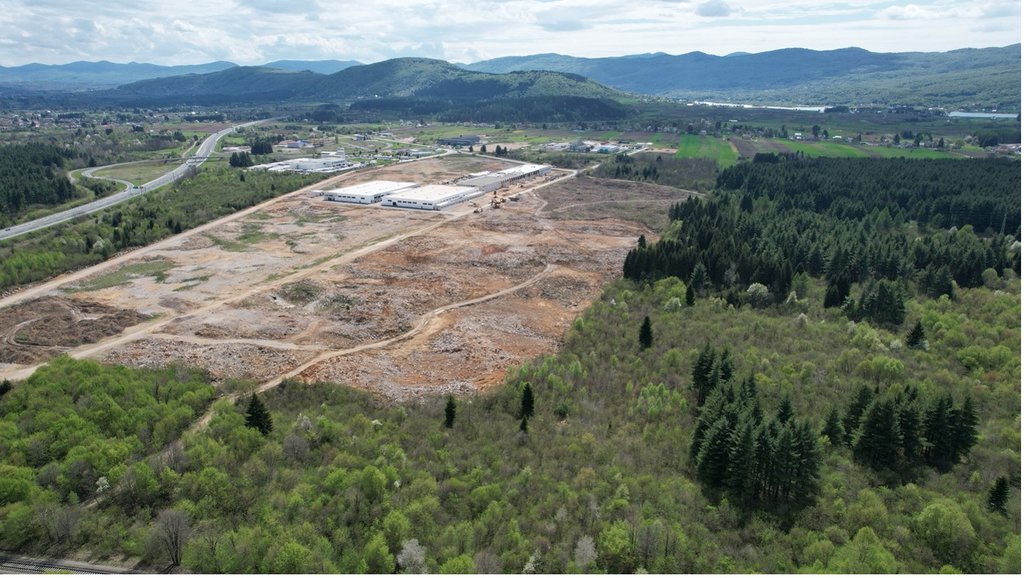 Välinge increases its parquet production capacity with a new factory in Croatia
Valinge ramps up full capacity at plant in Viken, Sweden. To meet the growing demand for next-generation real wood, Välinge Innovation Sweden AB recently acquired the mega factory currently under construction in Ogulin, Croatia.
Construction of the plant was started in 2020 by Välinge Innovation's parent company, Pervanovo Invest AB. The first phase is expected to be operational by 2023 and all phases finalized and operational in 2027. The Ogulin plant site will include warehouse, press hall, process hall, powder production, station energy and offices.
The production of flooring with Woodura surface technology from the Viken and Ogulin factories will therefore gradually increase, exceeding 20 million m2 of annual capacity when completed.
"The demand for our hardwood floors with Woodura surface is growing rapidly in all markets where we are active. The products are very well received as Woodura technology enables more to be produced with less and extends the life of flooring products," says Niclas Håkansson, CEO of Välinge Innovation. "We can manufacture more square meters of flooring with better performance than traditional build-ups. With the current situation, the flooring industry needs to change or the raw material just won't meet the demand. With this in mind, in combination with the ability to source the oak top layer from our sister company Bjelin in Croatia, we believe the time is right to increase capacity to meet market demand.