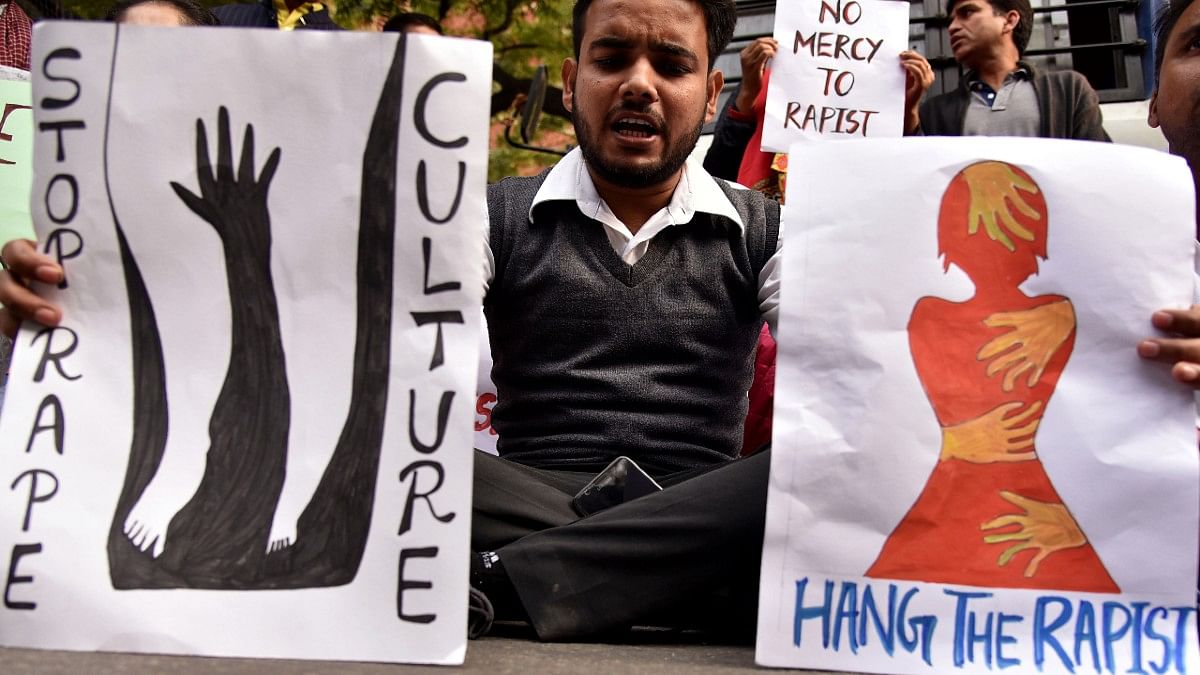 Factory boss 'raped' underage worker and forcefully poured 'liquid' into her mouth, Delhi police say
New Delhi: A 31-year-old Delhi man has been arrested for allegedly raping a 15-year-old girl with the help of his wife. The alleged incident happened on July 2 when the accused, the manager of a shoe factory, called the minor – who was an employee – at his home in Nangloi, on the outskirts of Delhi.
A Delhi Police source with knowledge of the case said the defendant's wife was "holding the girl" while he assaulted her.
On July 5, three days after the alleged incident, the accused intercepted her on her way home and poured some kind of liquid into her mouth which knocked her unconscious, Delhi police said at ThePrint.
The girl, a resident of Prem Nagar in Rohini district, is the daughter of a day laborer. She is currently undergoing treatment at All India Institute of Medical Sciences (AIIMS).
Deputy Commissioners of Police (DCP), Outer District, Sameer Sharma, told ThePrint that a PCR call was first made in this regard at Nangloi Police Station on Friday. He added that during the investigation, police discovered the girl was undergoing treatment at AIIMS but were unable to register her statement until Saturday on the advice of doctors.
"A case was registered on the basis of the statement of the victim and the MLC [medico-legal case] under the IPC sections for rape, attempted murder, common intent and POCSO," DCP Sharma said.
According to police, the accused shoe factory manager called the girl at his home on July 2 under the pretext that his wife was ill and needed help.
"When the minor arrived at his home, the accused sexually assaulted her with the help of his wife. A few days later, on July 5, he arrested her on her way home and poured liquid into her mouth. She became unconscious after returning home and was admitted to hospital," DCP Sharma told ThePrint.
"The man has been arrested and questioning is ongoing. His wife will soon be apprehended. Further investigation is ongoing," DCP Sharma said.
While in a letter written on Saturday to the Station House Officer (SHO) of Nangloi Police Station, the Delhi Commission for Women (DCW) alleged that the defendant forcibly made the young girl "drink acid". daughter, the police could not confirm the same.
Police say the nature of the liquid the minor was allegedly forced to drink is "unclear" and there are "no burn marks on her skin".
(Editing by Amrtansh Arora)
---
Read also : 'Impersonation of US officials': Delhi police arrest 'fake international call center', 2 arrests
---