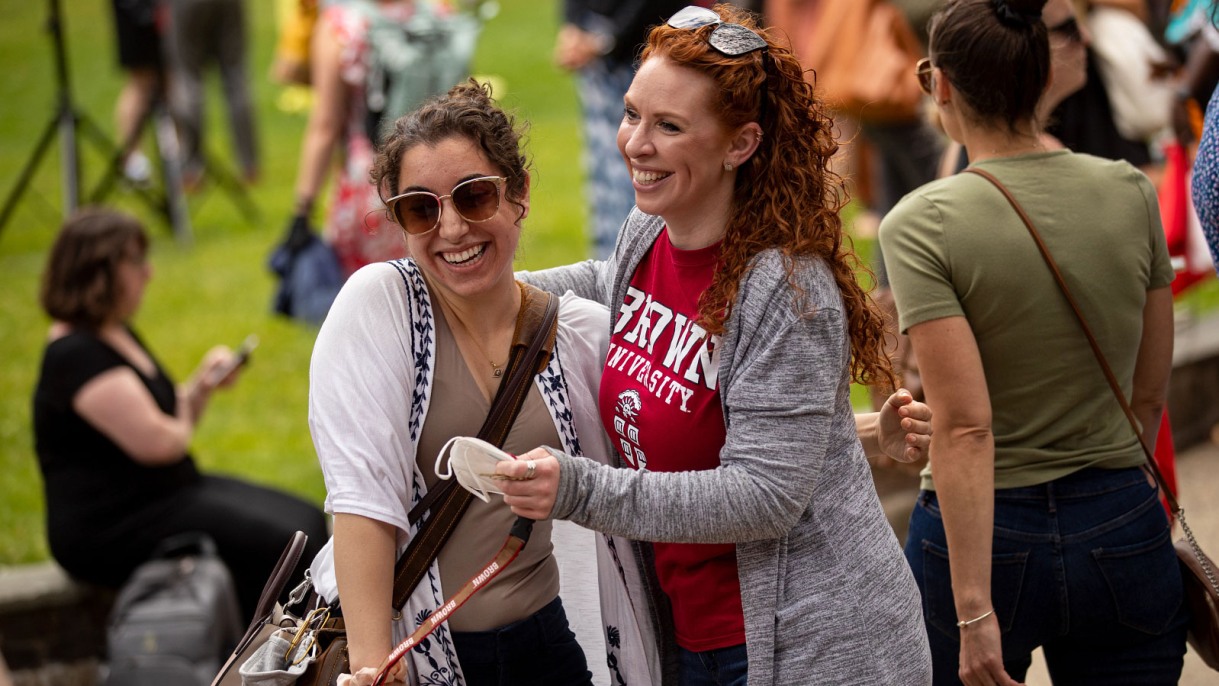 Driven by a mission: Staff Development Day returns to College Hill
This year's program also previewed the Office of Corporate Equity and Diversity's Global Inclusion Day, which will officially launch in 2023. As part of the preview, staff could s Register for DEI-focused events, including a Kennesaw State University social studies teaching commencement address. Professor Sohyun An on the racialization of epidemics, as well as a scavenger hunt that led participants to discover DEI-related resources across campus.
Having a positive impact on the community was also an important part of the day. One of this year's service offerings, which in previous years included activities such as park cleanups, tree planting and even a world record event, centered on bringing joy to children in the placement system. family. In a session where registration had to be limited due to high demand, staff decorated signs to attach to brand new personalized sports bags for children to carry their belongings and designed promotional cards. birthday and inspirational boxes for children who don't have one. t always the chance to be celebrated.
Chantelle Tangui organized the session in partnership with the YearUp National Alumni Association, where she serves as the council's northeast regional representative. Tangui, an instructional technology specialist in university human resources, is an alumnus of YearUp's professional training program and says she jumps at every opportunity to do projects like this. The decision to integrate his community service work into his role at the University through Staff Development Day was an obvious choice.
"I love being a connector," Tangui said. "Connecting people to resources, to opportunities, to organizations, to other people – I love it. And seeing the result of all these different connections within our community of employees is so rewarding.
For some of the participants, the decision to register for this particular session was personal.
Counseling and Psychology Services therapist Dawn Browne said early in her career she worked with children in the foster care system and felt compelled to give back.
"As a mom, it's just heartbreaking to think that a child doesn't have something special on their birthday or other holiday," she said. "But I know the weight of their experience and the impact that something as simple as that can have on these children. Anything I can do to help, especially the children, I will do.
This sentiment was echoed by Tina Botelho, who said she chose the session because she "wanted to do something that would have the biggest impact on the smallest people". Botelho works in financial and administrative services as a finance specialist and is no stranger to service; in her 32 years in college, she has attended every staff development day held at Brown and hopes to spend her days after retirement as a hospital volunteer in the neonatal intensive care units.
Botelho sat next to fellow student account representative Sheena Gilliard, whose husband grew up in foster care, and encouraged her to sign up for the session. As they decorated duffel bag panels with stars, butterflies and inspirational messages, the two reflected on the impact simply brightening someone's day could have.
"It's never worth it," Botelho said as others gathered around the table, smiling and nodding in agreement.
"It's never worth it," they repeated.