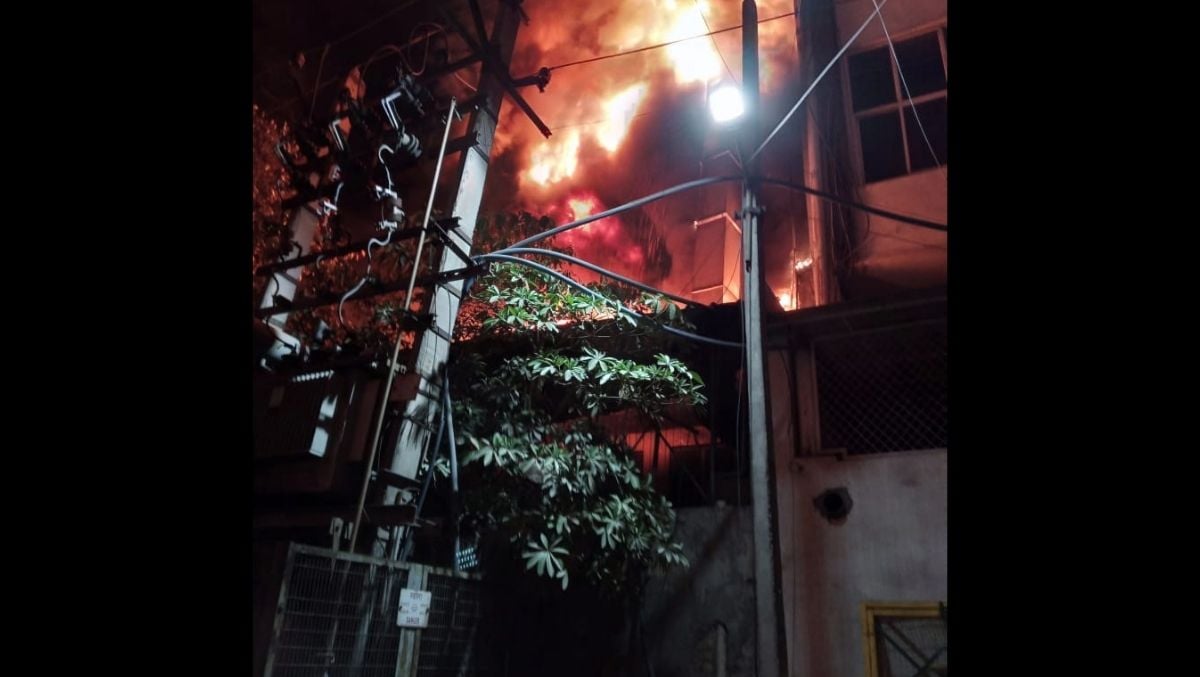 Delhi news highlights: Fire breaks out at factory in Narela, outside Delhi
Meanwhile, Chief Minister Arvind Kejriwal will chair a meeting with MPs on ongoing anti-encroachment campaigns in Delhi. It comes days after clashes erupted between residents and Delhi Police personnel during an anti-encroachment campaign by the South Delhi Municipal Corporation (SDMC) in Madanpur Khadar on Thursday. Police said AAP MP Amanatullah Khan was arrested while 12 residents, including a woman and her underage daughter, were detained.
Delhi Chief Minister Arvind Kejriwal has announced compensation of Rs 10 lakh each for the families of those who died in the Mundka fire on Friday. Those who suffered injuries will receive Rs 50,000 as compensation. Kejriwal also ordered a full investigation into the incident.
Weather-wise, scorching conditions are forecast for the nation's capital on Sunday, when the maximum temperature could reach around 45 degrees Celsius. At the Safdarjung weather observatory, which serves as a landmark for the city, the maximum temperature recorded on Saturday was 44.2 degrees Celsius, five degrees above normal for this time of year.
Delhi Mundka Fire Tragedy Live Updates Today:
When firefighters first received a call about the Mundka fire, they were under the impression that it was a factory and not an office complex with over a hundred people trapped inside.
Delhi Fire Service Chief Atul Garg said he received a first call at 4:40 p.m. and was told the location was a factory. "Assuming it was a factory fire, we sent 10 firefighters to the scene. We were not told the number of people trapped inside. floor and spread to other floors in less than an hour. We saw people trapped inside. This is an office space where WiFi routers, CCTV and other devices are stored. We have called cranes and ambulances for help, currently there are 30 firefighters working on site to contain firefighters and rescue workers," Garg told The Indian Express on Friday night.
In a tight space between ambulances and fire engines, Ajay Daksh watched the crane put out the fire in an office complex in Mundka. For five hours, he had been shuttling between the building and the nearest hospitals in search of his sister.
"I learned from people that there was a fire in the office where my sister works. I watched the flames and the rescue operation, but I have no idea where my sister is. Bodies are being pulled out and I just hope I don't have to see the worst," Ajay said as he chased an ambulance to try and catch a glimpse of another body being swept away.