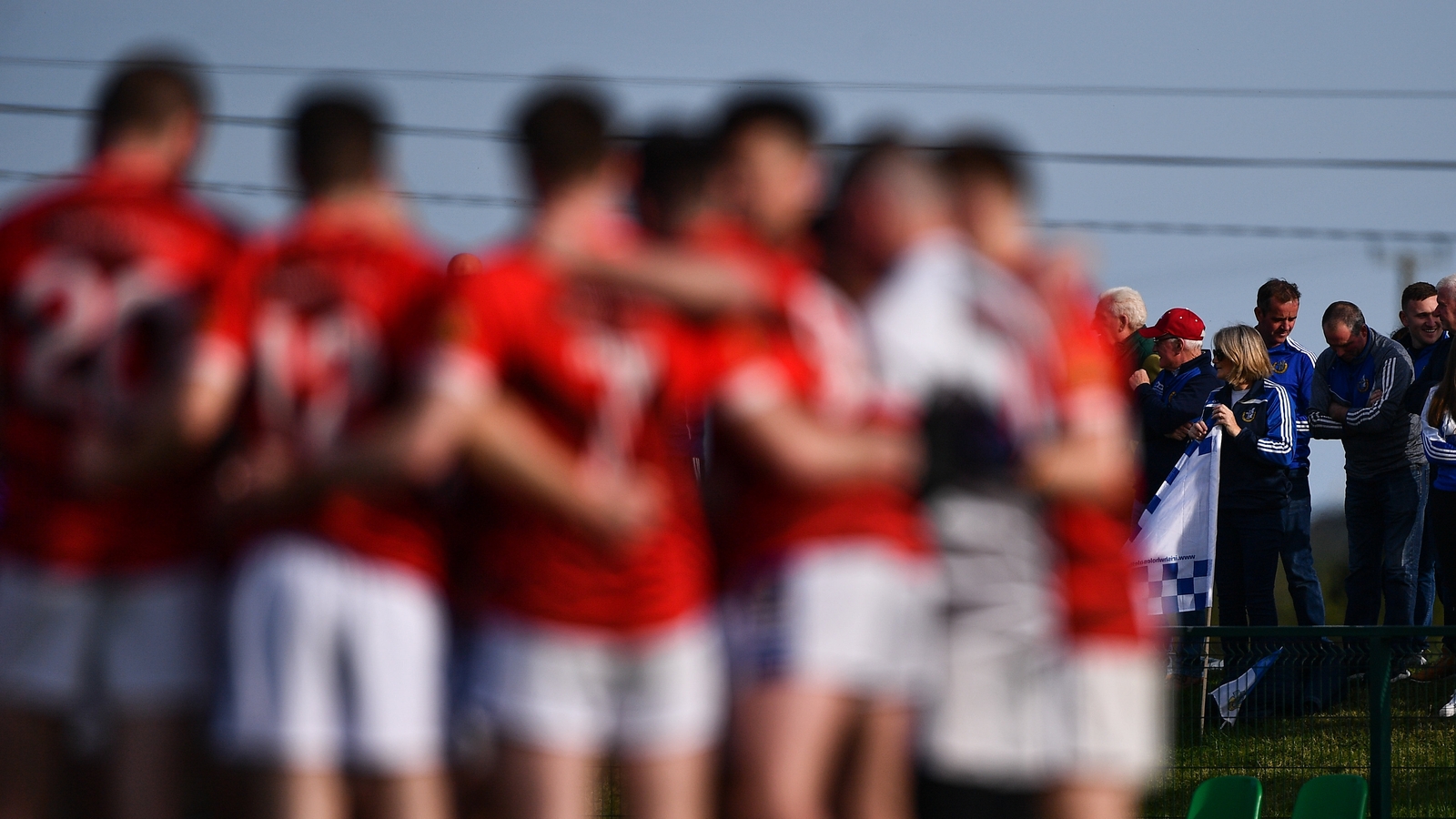 Carroll's impact gets Ardee over the line against Colmcille
Ardee St Mary's 3-07 Colmcille 1-07
A week after Louth's final replay success, Ardee St Mary's secured a six-point victory for club Leinster SFC over champions Longford Colmcille.
The margin is somewhat misleading as the hosts trailed 1-02 in the dying moments of the game after being pinned down their collar by the Midlanders.
Colmcille captain Jack Macken made it a one-point game with his fourth free with five minutes remaining before Ronan Carroll showed his impact off the bench for champions Louth for the third straight week.
The former County man whipped the final scoreline for the game, but his searing run to set up Shane Matthews for the decisive goal was the moment that gave Ardee fans a huge sign of relief on arrival.
Louth's champions looked like the jaded team from the start. Colmcille dictated the lines of engagement from the start.
Sitting back, Michael Harkins' side allowed home side Ardee to come their way, champions Longford reveled.
Captain and midfielder Jack Macken opened the scoring with a free kick and a magnificent effort from Philip McKeon put Colmcille at ease and in full control, but Ardee was soon to wake from his slumber.
Jonathan Commins opened the Louth champions account with almost a quarter of an hour left. From that resulting kick, Colmcille went off and paid dearly. Macken was overwhelmed as Cavan's border side tried to get the ball out of the defence.
A turnover ensued and Dáire McConnon scored the first of his two goals in the first half. The county man's second minutes later were done the same way, except it was McConnon himself who pocketed Declan Reilly. Commins took the shot but McConnon was on hand to finish.
Between McConnon's outburst, Cathal Reilly appeared at the far post for Colmcille's only goal of the game. Double score at the break 2-04 to 1-02 with Ardee by far the better team.
The hosts then showed their Achilles heel which spoiled them in both county finals when they let Colmcille back into the game. Macken, to his credit, took the initiative to land three free clutches with his hands.
With Colmcille pushing to equalize, St Mary's showed that their flurry of scoring ability is transferable to the provincial scene.
Carroll's impact propelled them all the way to the quarter-final where they face The Downs of Westmeath at Mullingar in a fortnight.
Ardee St Mary's: James McGillick; Paraic McKenny, Karl Faulkner, Conor Keenan; Kian Moran, Evan Malone, Carl Gillespie (0-01); RJ Callaghan, Robbie Leavy; Jonathan Commins (0-03, 0-01f), Shane Matthews (1-01), Liam Jackson; Conor Gillespie, Daire McConnon (2-01), Ciarán Keenan
Subtitles: Ronan Carroll (0-01) for Ciarán Keenan (ht), Dean Matthews for Conor Gillespie (41), Darren Clarke for Commins (52), Tom Jackson for Malone (58)
Colmcille: Noel Farrell; Conor Grant, Enda Macken, Gerard Mulligan; Martin Mulligan, Ruairí Harkin, Declan Reilly; Jack Macken (0-04, 0-04f), Fergal Sheridan (0-01); Rory Hawkins, Vinny Hourican, Philip McKeon (0-01); Cathal McCabe, Cathal Reilly (1-00), Barry McKeon
Subtitles: Eoin Hawkins (0-01) for P McKeon (37), Ciaran McKeon for R Hawkins (42), Darren Mulligan for C Reilly (53).
Arbitrator: Anthony Nolan (Wicklow)