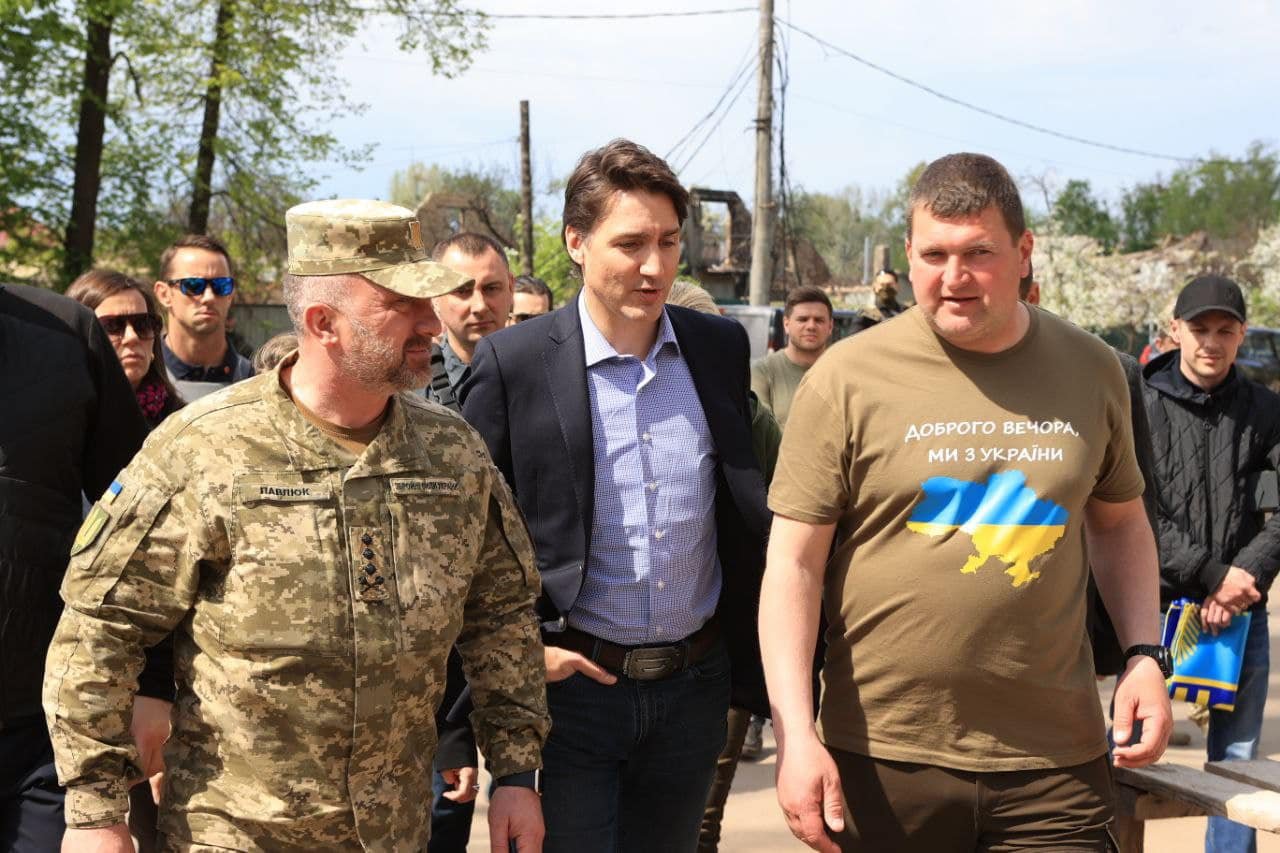 Canadian Prime Minister Trudeau is in Ukraine and will meet with President Zelensky
The first electric train in weeks arrived at Irpin station from kyiv on Saturday, after crossing a recently rebuilt bridge that was destroyed during the war.
The bridge, destroyed during the Russian occupation, was one of many key links between Kyiv and western Ukraine – its destruction forced trains to take a longer detour. The steel bridge was rebuilt in weeks, a process that would have taken months before the war emergency. Hundreds of railway workers and soldiers worked on the restoration.
The restored range is only wide enough for one set of lanes. A second bridge next to the one just rebuilt is still under construction. Workers told CNN they worked for 25 days, with crews on site virtually around the clock.
The inaugural train through the span carried the infrastructure minister, the mayor of Irpin and a senior rail executive on a 25-minute journey from Kyiv. According to Oleksandr Kubrakov, Ukraine's infrastructure minister, more than 300 rail and road bridges across the country have been destroyed since the start of the war.
Work is currently underway to rebuild at least 50 of them. Ukrainian railways were indispensable during the war – shuttling supplies and civilians out of the most dangerous parts of Ukraine. It took a huge effort to keep the trains on the tracks; the railroad says 20% of the system is no longer controlled by Ukraine, or cut off by bombing.
Among the workers are not only railway workers from kyiv and Irpin, but also workers from Lviv, who came to help their colleagues.
"These are not someone's bridges, they are all Ukrainian and we have to restore them all," said a worker.
Almost everyone CNN has spoken to knows of railroad workers who died during the occupation. During the war, 118 Ukrzaliznytsia employees were killed – some while fighting on the front lines, others just showing up for their regular jobs.
One worker, Vadim Levitsky, 45, barely held back tears as he explained that many of his colleagues were under occupation.
"We tried to help them at every opportunity. We were very happy that they survived. I'm happy that these days I can meet them and talk to them," Levitsky said.
"We surveyed piles under shelling and more than once heard explosions not far from them," Levitsky added.